Journalist Saleem Safi is Being Trolled Big-time on Social Media for Defending Nawaz Sharif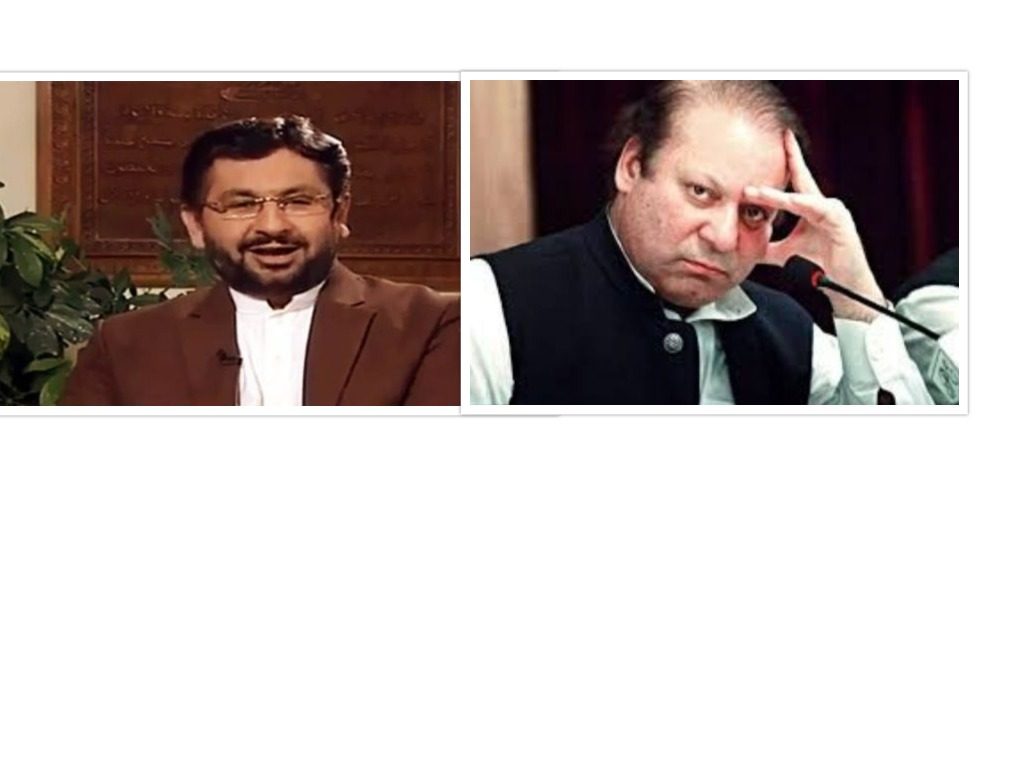 While the increased spread and use of social media has brought a number of benefits for people of all sorts over a period of time, it has also become a place of extreme volatility whereby anyone can be made from zero to hero and vice versa.
A few days ago, Saleem Safi, a renowned journalist recently claimed on a news channel that former Prime Minister Nawaz Sharif, who is presently in Adiyala Jail over corruption charges, paid the bills of PM House from his own pocket during his tenure.
To support his claim he also shared evidence (in a twitter post) in order to show it to the newly elected Prime Minister Imran Khan.
جن لوگوں نے بدتہذیبی رشتوں کے تقدس سے نابلد لیڈر سے سیکھی ہے یا جن کے ماں باپ نے ان کے لیڈر کی طرح گالم گلوچ کی تربیت کی ہے وہ اب بھی باز نہیں آئیں گے لیکن جس بنیاد پر میں نے نئے وزیراعظم کی بریفنگ میں نواز شریف کے ذاتی اخراجات کی بات کی تھی ، اس کے دستاویزی ثبوت حاظر ہیں۔ pic.twitter.com/JbkToIdiSh

— Saleem Safi (@SaleemKhanSafi) August 22, 2018
People, however, soon picked up the inconsistencies in the dates and the extensive figures. Thus began the Saleem Safi bashing online.
Blunder by @SaleemKhanSafi in a try to cover previous lies he exposed his alleged master,According to his own tweet NS paid back the bill of Birthday party of his grand daughter in2017 incurred in 2015. NAB should file another case against NS for using taxpayer's money for 2years https://t.co/ucFDK5tfVc

— Tehseen Bajwa (@TBajwa7) August 22, 2018
https://twitter.com/HamidMirCEO/status/1033050570813259777?ref_src=twsrc%5Etfw%7Ctwcamp%5Etweetembed%7Ctwterm%5E1033050570813259777&ref_url=https%3A%2F%2Fwww.mangobaaz.com%2Fsaleem-safi-gets-trolled-for-speaking-for-nawaz-sharif%2F
Saleem Safi must tender apology to the nation for speaking a"bundle of white lies " about the payment of PM house. Either he is a comrade in crime of MNS or his palms have been greased to launch false https://t.co/8mdRj4kJ4a both cases he has miserably failed to achieve his goal

— PoliticalGuru (@PoliticalGuru3) August 24, 2018
But calling out Saleem Safi for the blunder in his post was not enough, the amount of trolls that have taken over the internet are innumerable and here are some of them.