Jemima Khan Posts Heartnening Tweets Highlighting Imran Khan's Political Struggles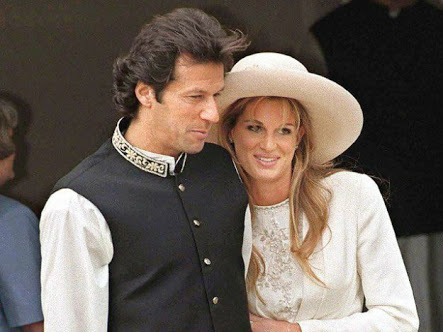 Imran Khan and his ex-wife Jemima Khan have frequently won the hearts of Pakistani's with their bits of conversation and by the healthy relationship they foster between them eben after parting ways.
After yesterday's election day 2018 and Imran Khan's imminent success from almost all over Pakistan, Jemima Khan took to Twitter in order to pay a sweet and heartening tribute to her ex-husband's struggle all these years in Pakistan's political scene.
22 years later, after humiliations, hurdles and sacrifices, my sons' father is Pakistan's next PM. It's an incredible lesson in tenacity, belief & refusal to accept defeat. The challenge now is to remember why he entered politics in the 1st place. Congratulations @ImranKhanPTI

— Jemima Goldsmith (@Jemima_Khan) July 26, 2018
Shortly after her first tweet, she followed along with a second, speaking specifically about Imran's experience during his first election.
I remember IK's 1st election in 1997- untested, idealistic & politically naive. I waited up for the call in LHR with 3 mo old Sulaiman, who I had lugged around the country. Eventually he called. "It's a clean sweep" & after my gasp, "… the other way." He roared with laughter

— Jemima Goldsmith (@Jemima_Khan) July 26, 2018
Her tweets seem genuinely sweet and encouraging.
Here's to hoping a positive and bright future for Pakistan, no matter who takes the lead.
What do you guys think about Jemima's tweets? Do let us know in the comments section below!