Jalebi Manchurian, Anyone?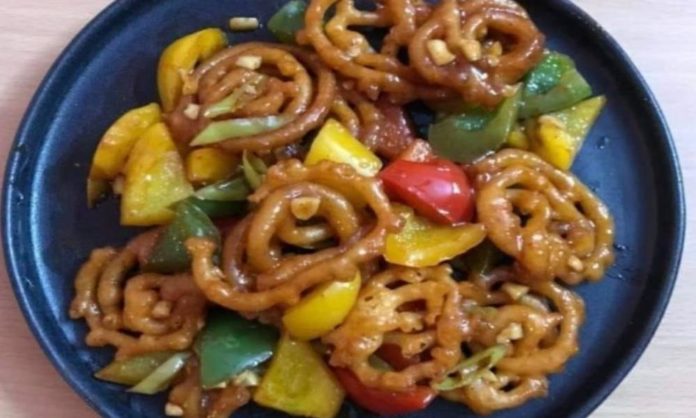 In today's episode of bizarre food items, we present you with Jalebi Manchurian.
Yes, you heard that right. The South Asian traditional dessert combined with authentic Chinese gravy. The dish is served with warm Jalebi full of sugary syrup with capsicum. The capsicum is golden fried and glazed in the sauce. The final topping ingredient is garlic cloves sauteed in oil. However, the star ingredient in this recipe is the side condiment which is soy sauce.
Twitter came forward to respond to this bizarre recipe combined with two different traditional dishes across the borders. And people are NOT amused.
The Jalebi Manchurian is undoubtedly the weirdest combination we have seen among all. We could even think about trying the Maggi Pani Puri or even Strawberry biryani because it is easy to pick out the veggies from the rice, right? However, this makes us wonder how many weird combinations of food we can actually come up with? Are people even willing to give it a try or continue to contribute these bizarre combinations for fun?

What do our readers think about this content piece? Let us know in the comments section below!