ISPR Releases Its New Song: Charhta Suraj Hai Apna Pakistan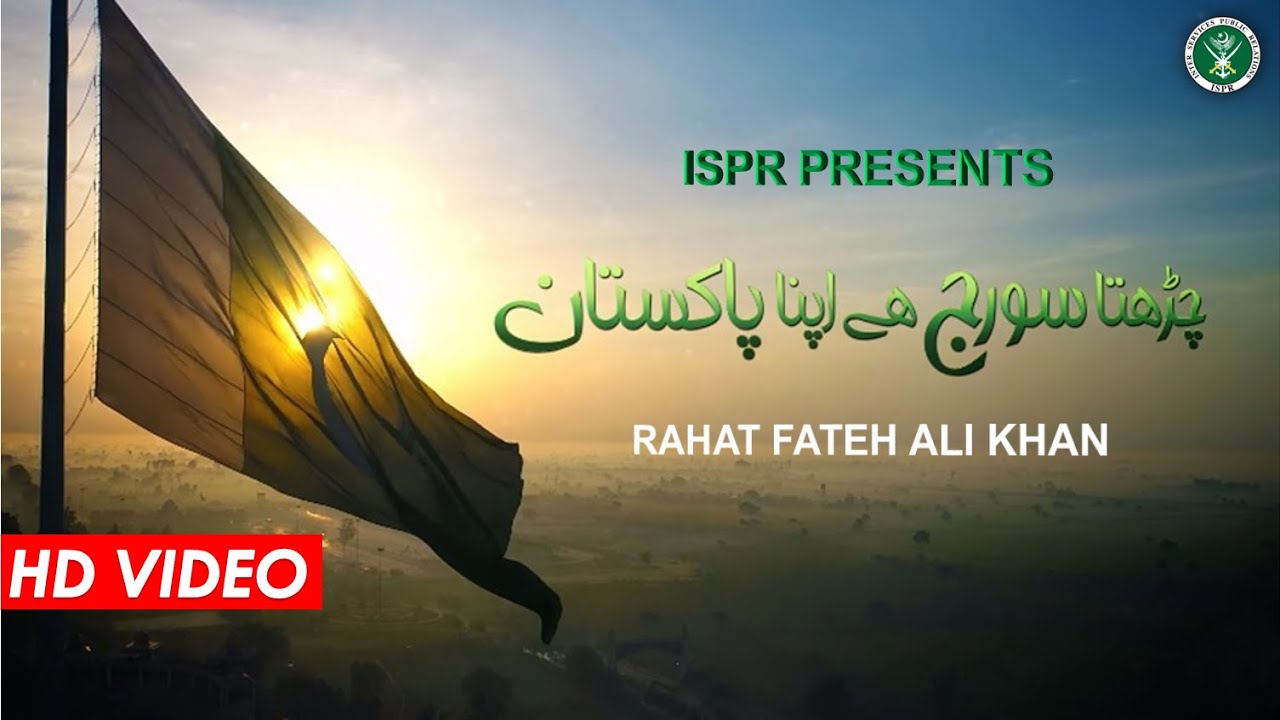 The Inter-Services Public Relations (ISPR) of Pakistan Army has released a special song for the country as per its tradition.
The song is titled as, Charhta Suraj Hai Apna Pakistan and has been sung by the music maestro Rahat Fateh Ali Khan. Moreover, the visuals that have been incorporated in the song video reflects the beauty of our nation, as well as the hard work and achievements that Pakistan has gathered over time.
The video also shows how we as a country strive to be a helping hand for each other and from sports to music – our country is a pool of talent and only gives the people a reason to come closer.
Listen to the full song below
Furthermore, on Monday, the Pakistan Air Force (PAF) has also released a new song to mark the first anniversary of the downing of Indian jets.
The song 'Allah o Akbar' has been sung by the singer Shuja Haider and honors the bravery of Sherdils, a PAF spokesperson said in a statement.
The PAF also said that the song was a story of the Pakistani nation's resolve.
The tradition of creating and releasing songs that resonate with the occasion has now become a trend, and one that the masses appreciate about ISPR.
What do you think of this new song? Do share your thoughts in the comments section below!