India Out Of T20 World Cup- New Zealand Qualifies For Semi-Finals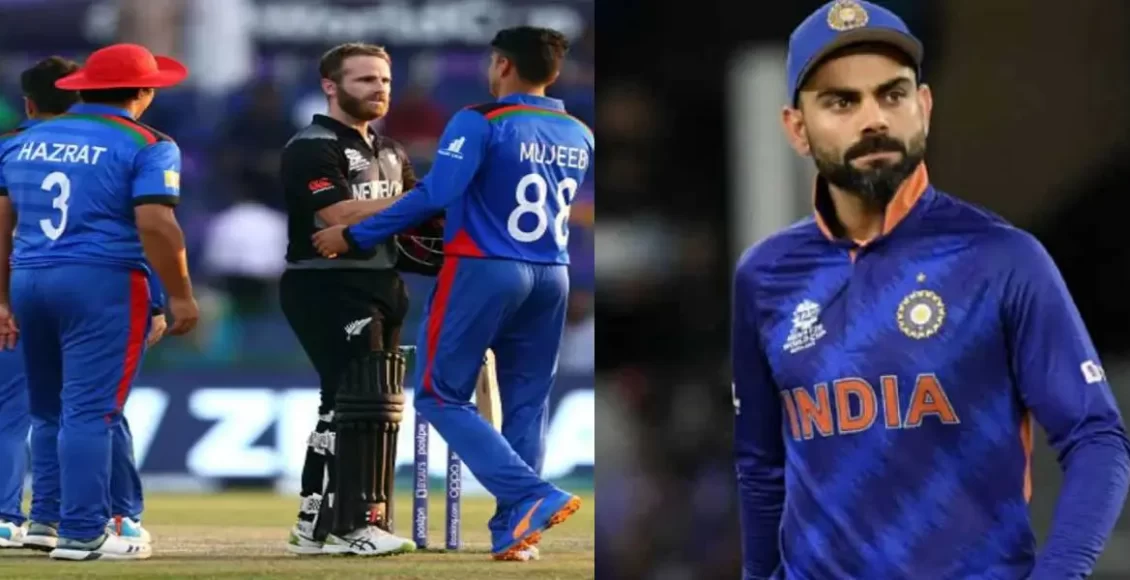 It happened again for the second time, India out the T20 World Cup and fun fact both of the time India were the most technically. But this time they were knocked out brutally with zero chances to secure their place in the semi-finals.
Yesterday India got only one hope to reach the semi-finals and that was if Afghanistan beat New Zealand but that didn't happen.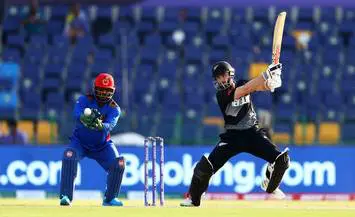 It looks like New Zealand isn't interested in money and they beat Afghanistan to join Pakistan for the semi-finals.
After what Afghanistan did against India they were trending on Twitter and they knocked India along with themselves.
New Zealand beats Afghanistan to reach Semi-Finals
Just as usual Afghanistan won the toss, but didn't choose to bowl first what they did against India.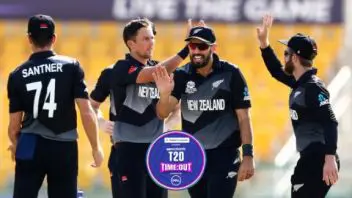 And the result everyone knows, New Zealand bowlers didn't let any Afghani batsman stay on the pitch except Najibullah Zardan who scored 73 and gave little hope to his team but not enough to win.
New Zealand started the innings brilliantly and Kane Williamson played skipper innings. People have assumed that New Zealand would do the same what Afghanistan did previously.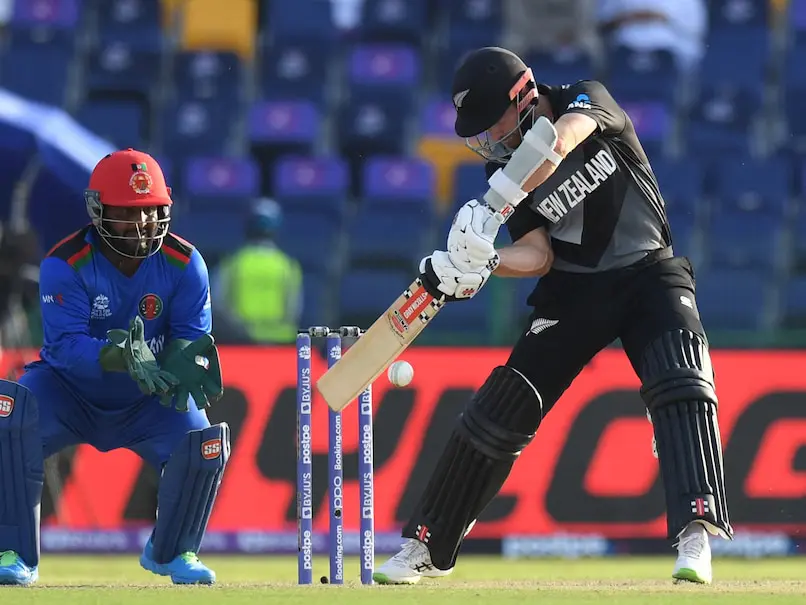 The Indian team was also involved in providing fitness support as R.Ashwin said, the other day that they want to give "physio support" for mystery spinner Mujeeb Ur Rehman to be fit for this game."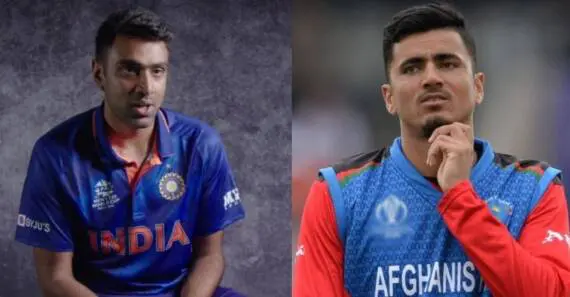 But every strategy of the Indian cricket team couldn't work out and they are officially knocked out of the tournament.
But their elimination gave netizens a chance to troll India and celebrate Pakistan's five-match winning streak.
Fans reaction to Indian's knockout
Netizens just need the opportunity to troll India when it comes World Cup and this time they have been in the limelight of the memes.
The moment New Zealand knocked Afghanistan out, Twitter and other social media filled with hilarious memes.
Right now on Twitter "Big News For India" is trending and everyone enjoying it. Fawad Chaudhry also took the opportunity and tweeted. **BIG NEWS FOR INDIA**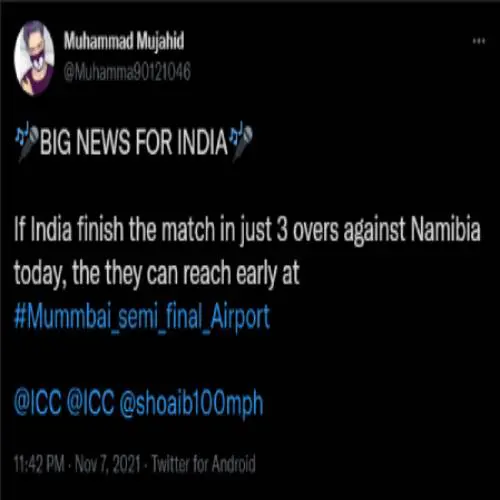 "If they finish the match in 3 overs against Namibia tomorrow, they can reach the airport early" (As Rcvd) #Endia #ICCT20WorldCup
Another user tweeted, **BIG NEWS FOR INDIA**
"If they finish the match in 3 overs against Namibia, they can reach the airport early."
What happened in this tournament looks like overconfident, the Indian side was brutally damaged in the first two matches and right there it was clear that the Indians won't qualify for semis.
Right now Pakistan is the only team who won all five matches with 10 points and dominated against every single team.