Independence Day 2022: 6 Azaadi Sales to Check Out Right Now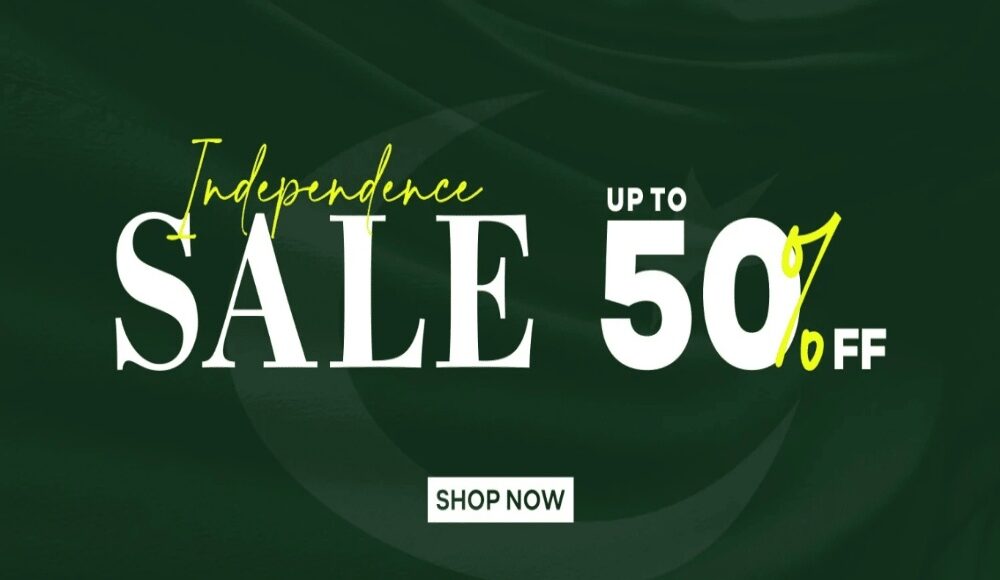 As the day of independence turns the corner and we mark another year as history, enjoy the festivities with sales! Brands all across the country start with sales that are irresistible. Read all about them here:
1. Nishat
Nishat is a powerhouse brand with products in every category you could think of. The brand is offering a 50% sale on many of its products and you can shop it all! The sale period is from 10th to 15th August and here's what you should know: the material of Nishat is unmatched.
2. Beechtree
Beechtree is a pret brand with the latest line of homeware and their accessories are also to die for! Their prints and cuts always set them apart in the market. The Azaadi sale by Beechtree is already live! Enjoy Independence Day with full carts.
3. Alkaram Studios
Alkaram never stays behind when it comes to sales. The brand with homeware, menswear, and women's clothing and accessories has put a sale of up to 50% on all their products. Their sale also begins on the 10th of August and will continue till even after.
4. Meme Clothing
Meme clothing is a western clothing brand stocking outfits from a variety of foreign stores. You will find something for everyone at the store be it men, women, or children. The quality of the clothes also speaks for itself and the designs are simply incredible. Avail their Azaadi sale before it's too late!
5. Pepperland
Do you need this sale to stock up on your children's clothing before the new term starts? Have a look at Pepperland's sale for Azaadi day and you won't regret it! The sale at this brand is always worth a visit and they are known as the leading shop for children's clothing.
6. Ittehad
Ittehad has knocked it out of the ballpark with its Azaadi day sale. They are offering 75% on all of their stock, making their sale the greatest one we have come across yet. Looking for the best quality outfits at reasonable prices? Try Ittehad!