Humsaye Maa Jaye Video By Bushra Ansari & Asma Abbas Creates Noise on Social Media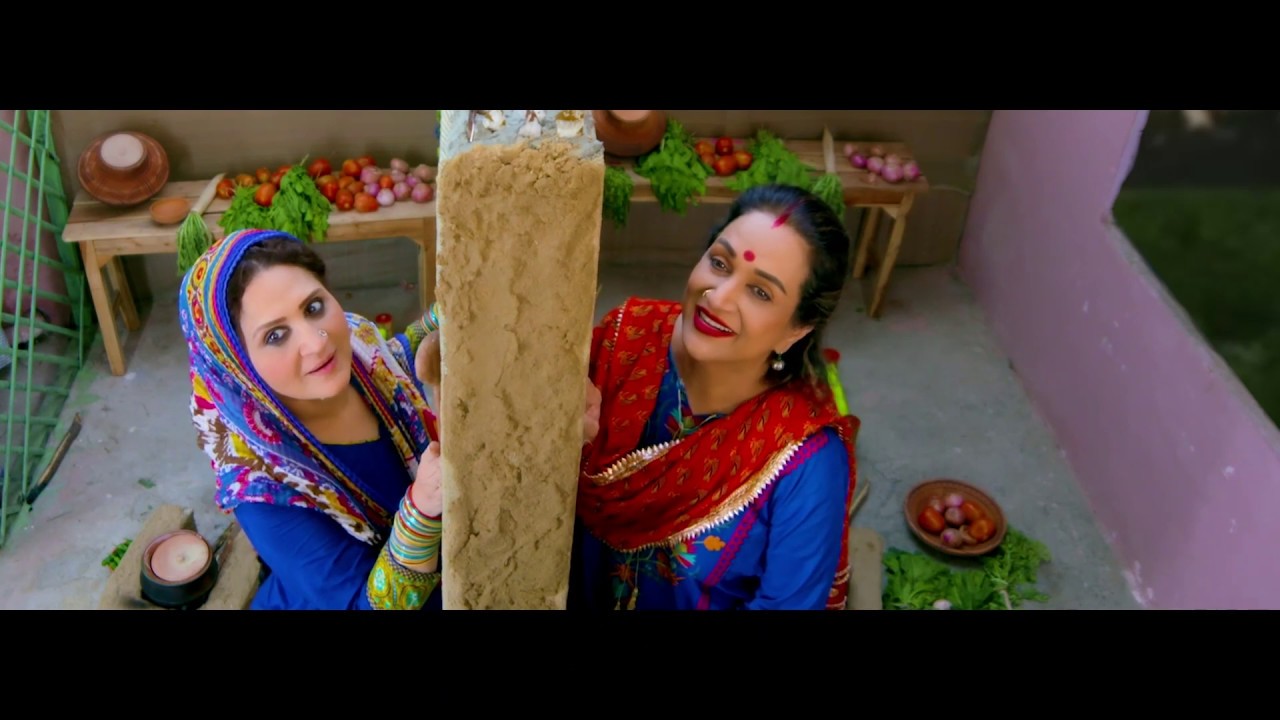 The incredibly talented actresses from Pakistan Bushra Ansari and Asma Abbas have recently released a rap titled 'Humsaye Maa Jaye' in order to promote peace between Pakistan and India which has been doing rounds on social media.
In the video, Asma Abbas plays the role of a Pakistani woman while Bushra Ansari has played an India woman.
The sisters can be seen rapping in the Punjabi language from their kitchens and highlighting the similarities between the two cultures.
Bushra and Asma released the video with the following caption:
A MUSIC VIDEO THAT GOES BEYOND WAR AND BORDERS TO THE HEARTS OF PEOPLE LIVING SO CLOSE, AND YET SO FAR AWAY.
Take a look at the video below:
As soon as the video was released online, people (including Pakistani celebrities) stated commenting on the content and here's what they had to say:
Humsaye Maa Jaye by Bushra Ansari and Asma Abbas – Official Video https://t.co/TqJRZrqErh via @YouTube ❤️❤️💃🏽

— Mahira Khan (@TheMahiraKhan) April 5, 2019
#BushraAnsari the great message #India #Pakistan #Peace pic.twitter.com/gFJBVi3SsT

— Asma Shirazi (@asmashirazi) April 5, 2019
https://www.instagram.com/p/Bv57ahdAd54/?utm_source=ig_embed
https://www.instagram.com/p/Bv3u8SXnS6e/?utm_source=ig_embed
The video also gained positive traction from across the border:
Thank you #bushraansari for this fragrance of sanity. https://t.co/znVCHfG91F

— Mahesh Dutt (@m__dutt) April 7, 2019
I don't think much of the #India – #Pakistan 'bhai bhai' propaganda and the various peace slogans that are bandied around. But for what it's worth, the music video (of "Humsaaye Maa Jaaye"), a "peace rap", by #BushraAnsari and #asmaabbas, is sincere and noble.Kudos to the ladies!

— TANUJJ GARG (@tanuj_garg) April 7, 2019
Great song.
Love from India. #BushraAnsari

— KUNWAR PRITAM SINGH (@KUNWARPRITAM1) April 6, 2019
Have something to say? Share your thoughts in the comments section below