HUM TV Drama: Sania Saeed And Atiqa Odho Re-unite Onscreen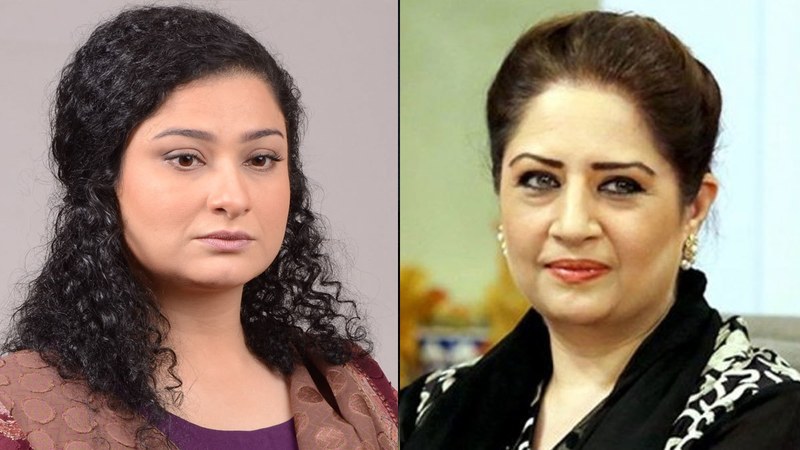 Since the production and launch of the drama serials such as 'Udari' as well as 'Kitni Girhein Baaki Hain' by HUM TV, the topic of which centered around the topics of child abuse and transgenders, social causes are now taking center stage in local dramas.
Following a similar trend the talented and renowned faces of the industry – Atiqa Odho and Sania Saeed have also joined the bandwagon to work on a drama which will place its focus on a brain disorder called Alzheimer's.
The upcoming drama featuring Atiqa Odho and Sania Saeed  is titled Piyari Bitto and has been written by Saji Gul.
In her own words, Saji says that:
"It's about adoption and the relations we take for granted.. Sania Shamshad is playing Bitto, Atiqa's daughter who is adopted by her phupoo Sania Saeed."
Additionally, "Atiqa will appear in a very different role… a very dark one. A narcissistic mother."
Atiqa herself as taken up the challenge to star in the upcoming drama serial. She says:
"Piyari Bitto is a very interesting project as my role in it has a lot of range and variation. There are three distinct looks for my role and the switch-overs shall hopefully be very interesting for my fans."
The cast will also include Fawad Khan (from Jeevan Hathi), Farah Shah and Rashid Farooqui. It is being produced by Musharraf Jaffery.
Since everything else about the drama including the story, the cast is in process and motion, time will only tell how the drama serial will be received by the audience (which is by the day becoming more aware of prevalent social issues in our society).
Piyari Bitto will air in May 2017.