Here's How This Ad Beautifully Appreciates The Efforts Of Our Front-line Heroes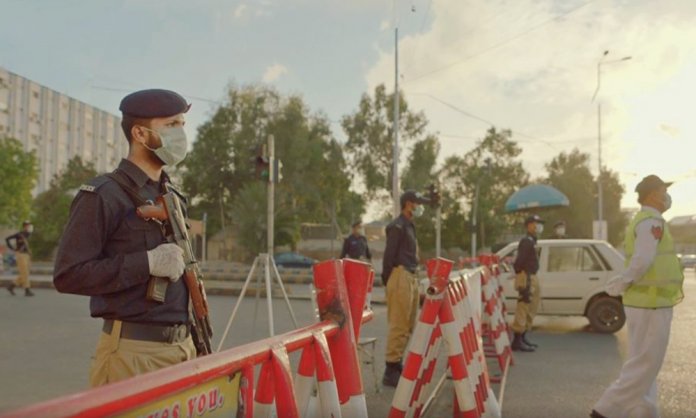 The coronavirus pandemic has forced the world to retreat indoors. However, there are a few of us who have to go out every day and face the coronavirus. These people are our national heroes who are risking their lives – our front-line workers which include, doctors, nurses, paramedics, and law enforcement officials.
Since yesterday, a tribute video by comedian and actor Faisal Qureshi under the banner of Game Over Productions, titled, "Salamat Raho" has been making the rounds over social media.
This video is a public service message that pays tribute to our front-line workers, the Police. Law enforcement officials work non-stop to stop people from moving unnecessarily outdoors during the lockdown and performing their duties.
This video is defnitely a tear-jerker as it portrays the bond that the policeman and his mother share. When we come to think about it, parents of frontline workers must be worried sick for their child who is out on the battlefield fighting the enemy while the rest of us remain indoors safely.
Watch the full video here:
The policeman says, "Sub Ghar chalay jaengay toh mai bhi ajaunga" this was a message to the general public to remain at home; it is only when people come out on the streets that these policemen have to stay on duty for longer hours.
Here's how social media is reacting to 'Salamat Raho'