Here's A List of The Finalists For Effie Awards 2020!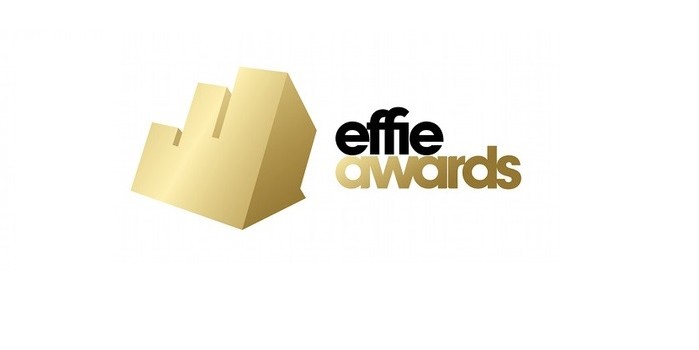 Winning an Effie Award is a momentous achievement as it signifies that your work was one of the most effective marketing efforts of last year.
In case somebody's new to this information, here's a little background information about the awards:
Not all finalists become winners.
There are three levels of winners; Gold, Silver and Bronze.
There is a minimum qualifying score for each award level. If there is only one entry in a category or as a finalist, it doesn't imply that it is a winner.
A category may produce one or multiple winners of any level or perhaps no winners at all – no matter the number of finalists.
Entry title
Brand
Company
Lead agency
Knorr Green Noodles
Knorr Noodles
Unilever (Pakistan)
Mullen Lowe (Pakistan)
PEL ColorOn LED TV
PEL ColorOn LED TV
PEL Marketing (Private) LTD
RED Communication Arts (Pvt) Ltd
Calcium Awareness Campaign
CaC-1000 PLUS
GlaxoSmithKline Consumer Healthcare Pakistan Limited
PRESTIGE COMMUNICATIONS (PVT.) LTD
#DadsCanChange
Pampers
P&G
Adcom
Recipe Mixes- Cullinary
Shan Recipe Mixes
Shan Foods Pvt. Limited
Ogilvy Pakistan
USIM
Internet and Telecom
Telenor Pakistan
Ogilvy Pakistan
Telenor Pakistan
Gamebox
Telenor Pakistan
Ogilvy Pakistan
Dasani
Dasani
Coca Cola Dubai
Geometry Global
Telenor Pakistan
Gamefest 2018
Telenor Pakistan
Ogilvy Pakistan
Stop Jahezkhori / Stop Dowrymongering
UN Women
UN Women
BBDO Pakistan
Bank Alfalah Corporate Anthem – Us Rah Par
Bank Alfalah Corporate Anthem
Bank Alfalah
Ogilvy Pakistan
Telenor Gaming
Gaming Vertical
Telenor Pakistan
Ogilvy Pakistan
Strepsils Stereo-Season 2
Strepsils
Reckitt Benckiser
Adcom
Shan Plain Spices
Plain Spices
Shan Foods Pvt. Limited
Ogilvy Pakistan
Jumbo Junior
Jumbo Junior
Innovative Biscuits Pvt. Ltd.
MullenLowe Rauf
Blue Band 1st – Utho Beta Aankhein Kholo
Blue Band – Margarine Spread
Upfield
JWT Grey
Khushal Zamindar
Internet and Telecom
Telenor Pakistan
Ogilvy Pakistan
Sooper Hay Pakistan ka Junoon
Sooper
ENGLISH BISCUIT MANUFACTURERS
MADNEST
Truck Art Childfinder
Berger Paints / Roshni Helpline
Berger Paints
BBDO Pakistan
Food Trust-Open Door 2019
Food Trust-Open Door
McDonald's Pakistan
Manhattan Communications (Pvt) Ltd
Branded Content
NESCAFE BASEMENT
NESTLE
ESP
Coke Ramzan 2019
Coke
Coca Cola Pakistan
Ogilvy Pakistan
Toss – Jellies Ka Boss
Candyland Toss
Ismail Industries Limited
Manhattan Communications (Pvt) Ltd
HBL PSL 2019
HBLPSL
HBL
JWT GREY Pakistan
Coke Ramzan 2019
Coke
Coca Cola Pakistan
Ogilvy Pakistan
Ufone Balochistan Football Tournament
Ufone Balochistan Football Tournament Activation
Ufone PTML
Active Media
Khushiyan Chakh Lo
Shan Recipe Mixes
Shan Foods Pvt. Limited
Ogilvy Pakistan
Nestlé Corporate Campaign
Nestlé
Nestlé Pakistan Ltd.
Orientm- MCCANN
Bano Anari nahi, Khiladi
Gillette
P&G
Adcom
Nestle Nesvita
Nestle Nesvita
Nestlé Pakistan Ltd.
MullenLowe Rauf
Always Cotton Soft
Always
P&G
Adcom
Eva travels Pakistan with Jazz
Eva travels Pakistan with Jazz
Jazz
Iris Digital (Symmetry Group)
PEL ColorOn LED TV
PEL ColorOn LED TV
PEL Marketing (Private) LTD
RED Communication Arts (Pvt) Ltd
Truck Art Childfinder
Berger Paints / Roshni Helpline
Berger Paints
BBDO Pakistan
Truck Art Childfinder
Berger Paints / Roshni Helpline
Roshni Helpline
BBDO Pakistan
Oil first then Shampoo
Vatika Hair Oils
Asian Consumer Care Pvt LTD
RED Communication Arts (Pvt) Ltd
Kareeb Kareeb Tarkeeb
Rose Petal Zzoop
Rose Petal Zzoop
BBDO Pakistan
Sprite PSL 2019
Sprite PSL
Coca Cola Pakistan
Starcom Pakistan
Kareeb Kareeb Tarkeeb
Rose Petal Zzoop
Rose Petal Zzoop
BBDO Pakistan
Telenor Pakistan
#MoreKaShor – Cricket World Cup
Telenor Pakistan
Ogilvy Pakistan
Food Trust-Open Door: A Journey of Transparency
Food Trust-Open Door
McDonald's Pakistan
Manhattan Communications (Pvt) Ltd
Coke Fest Powered by Jazz
Coke Fest Powered by Jazz
PMCL JAZZ
Brand Logics
Cricket Anthem
Coke
Coca Cola Pakistan
Ogilvy Pakistan
Cornetto Cupidity – Summer Love
Cornetto
Unilever Pakistan Ltd.
Teeli Private Limited
Humrahi Digital Campaign
Life Insurance Plans
EFU Life Assurance Ltd.
Mullen Lowe (Pakistan)
National Mayonnaise Thematic Campaign'2018-19
National Mayonnaise
National Foods Limited
IAL SAATCHI & SAATCHI
#MoreKaShor – Cricket World Cup
Internet & Telecommunications
Telenor Pakistan
Ogilvy Pakistan
Dekhtay Jao Khatay Jao
Food Panda
foodpanda Pakistan – Delivery Hero
Adcom
McDonald's Bun Kabab
McDonald's Bun Kabab
McDonald's Pakistan
Manhattan Communications (Pvt) Ltd
HBL PSL 2019
HBLPSL
HBL
JWT GREY Pakistan
Truck Art Childfinder
Berger Paints / Roshni Helpline
Berger Paints
BBDO Pakistan
Branded Content
NESCAFE BASEMENT
NESTLE
ESP
Jubilee Life – Hum Insurance Nibhatay Hain
Life Insurance
Jubilee Life Insurance
PRESTIGE COMMUNICATIONS (PVT.) LTD
Lipton Khyber – Exploding the KPK whitespace with a customized mix
Lipton
Unilever Pakistan Ltd.
Bulls Eye Advertising Pvt. Ltd.
Game of Meals
Cheetay.pk
Cheetay Logistics Pvt Ltd
BBDO Pakistan
Remittance
Bank Alfalah – Alfalah Remittance Account
Bank Alfalah Limited
Ogilvy Pakistan
Dawlance Customer Service
Dawlance Customer Service
Dawlance
IAL SAATCHI & SAATCHI
Maa ka sahara-season 2
Canbebe
Ontex Pakistan Private Limited
Green Man's Ark
Budget Bamuqabla Befikri
Ufone Super Card
Ufone PTML
JWT GREY Pakistan
Head and Shoulders – Nautilus Campaign
Head and Shoulders
Procter & Gamble (Pakistan)
IAL SAATCHI & SAATCHI
HBL PSL 2019
HBLPSL
HBL
JWT GREY Pakistan
Strepsils Stereo-Season 2
Strepsils
Reckitt Benckiser
Adcom
CBL Tiger Biscuit Thematic Campaign 2018
Tiger Biscuit
Continental Biscuits Limited
IAL SAATCHI & SAATCHI
Nestlé NESFRUTA No More Dhoka Campaign
Nestlé NESFRUTA
Nestlé Pakistan Ltd.
Ogilvy Pakistan
Telenor 4G Ka North
Internet & Telecommunications
Telenor Pakistan
Ogilvy Pakistan
Lets Beat MS
Multiple Sclerosis Awareness Program
Roche Pakistan
Synite Digital (Pvt) Ltd
Ufone Super Card – Wohi mahine bhar ki Befikri, aaj bhi!
Ufone Super Card
Ufone PTML
JWTGrey
Telenor Gaming
Internet & Telecom
Telenor Pakistan
Ogilvy Pakistan
Blue Band 1st – Utho Beta Aankhein Kholo
Blue Band – Margarine Spread
Upfield
JWT Grey
VisaPay
VisaPay
visa inc
BBDO Pakistan