Has McDonalds Really Been Able to Pull off its Desi Foray? Find Out More About it Here…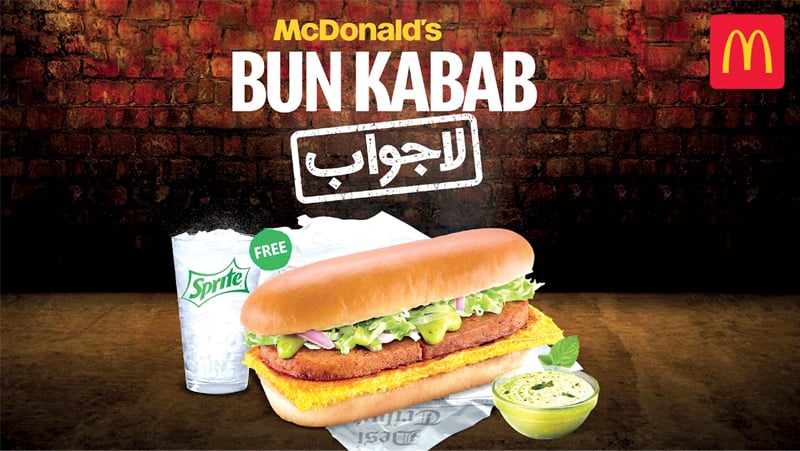 On April 1st 2019 was the day McDonald's Pakistan entered a foreign territory and introduced two products with desi origins: McDonald's Bun Kabab and McDonald's Lassi.
The bun kabab continues to be available while the lassi was offered for a limited period (available only in Ramzan).
This is not the first time that McDonald's have experimented with desi offerings. Five years ago, they introduced their Mutton Burger, which like the McDonald's Lassi, was available for a limited amount of time. Two years ago, they also added the Chicken Chapli Buger which continues to be available. As the response to both products seemed to be encouraging, McDonald's decided to further expand their desi menu.
Adeeba Khan, Chief Creative Officer, Strategy, Manhattan Communications (McDonald's creative agency) has shared: "McDonald's is on the lookout for opportunities to launch products that appeal to the local palette."
According to Raza Ali, Director Marketing, McDonald's Pakistan, the fact that bun kababs are extremely popular and available in every nook and corner of Pakistan, introducing them was an astute decision especially because "a significant proportion of our customers refrain from indulging in a bun kabab due the unhygienic conditions they are usually made in. "Hence, we thought, let's bring it to our restaurant with the promise of hygiene and taste." 
In comparison to McDonald's existing popular offerings, such as McRoyale (Rs 456), the Big Mac (Rs 438) or six chicken nuggets (Rs 341), the Chicken Chapli Buger and Bun Kabab are relatively more affordable as they are priced at Rs 212 and Rs 239 respectively.
Pricing is another factor behind the introduction of more affordable desi food items on the menu and Ali has clearly shared that: "The recent economic downturn is affecting everyone in Pakistan. With the appreciation of the dollar, disposable incomes have taken a hit and multinational chains like ours are feeling the impact. Our focus in these times is to develop an internationally approved strategy that focuses on value."
Other challenges included "The packaging paper had to undergo several changes; edible food-grade ink and appropriate paper material were required and local vendors had to be sourced to produce the wrapping." 
As far as McDonald's Lassi (developed in collaboration with Nestlé), is concerned, Ali says that it was produced at one of Nestle's plants in Sheikhupura. "Ensuring its availability in 55 branches across Pakistan required a very reliable distribution network, especially in summer, as milk-based products have a very short shelf-life."
Despite the challenges, according to Ali, the response to McDonald's Bun Kabab and Lassi has been "phenomenal and the initial targets were superseded."
Does McDonald's targets being met mean that more desi products may be in the pipeline for the popular fast food chain? We shall wait to find out.
Information source: Aurora.com