First Teasers For Sajal Aly, Azaan Sami Khan And Yumna Zaidi's Ishq e Laa Are Out
Ishq - Laa marks Khan's acting debut and fans are excited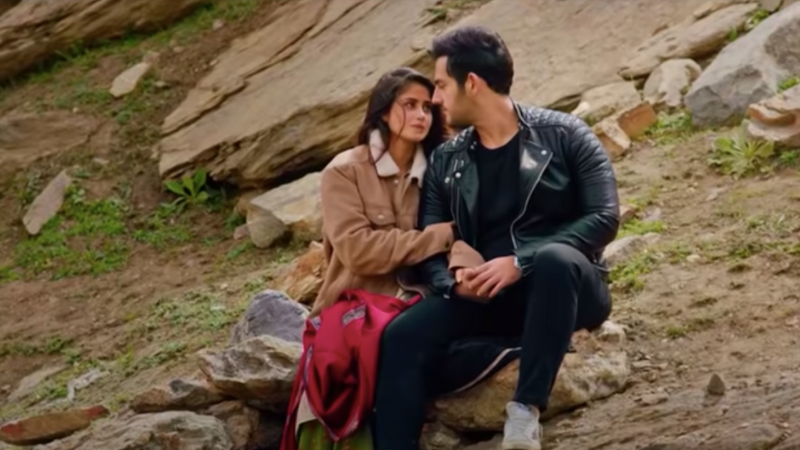 The teasers are finally out for the much anticipated drama Ishq e Laa, and are giving viewers a glimpse of Sajal Aly, Yumna Zaidi and Azaan Sami Khan's promising performances.
Hum TV's upcoming drama Ishq e Laa is a Momina Duraid production and marks Khan's acting debut. The cast also includes Sohail Sameer, Uzma Hassan, Usman Pirzada and Simi Raheal.
Hum TV released two teasers online and gave viewers their look at the characters and story. The first one shows Aly and Khan romancing each other in the midst of brewing turmoil.
Khan is apparently over the moon and penned out a heartfelt message for everyone involved with Ishq e Laa. "I can't really explain what this feels like," the singer said. "Momina Duraid bhabi, thank you for your unwavering guidance and faith in me all these years whether it's been in music or acting. You know I love you."
"Sajal Aly (thank you) for being a great friend and helping me so much throughout the process and guiding me from your wealth of talent and experience. Yumna Zaidi (thank you) for believing in me and pushing me wherever I fell (which was a lot)," he said.
Khan thanked "every amazing team member" and professed himself lucky to have had the opportunity.
Zaidi also took to Instagram to present the first look of the drama.
The first teasers of Ishq E Laa. . . got me excited. I'm really looking forward to this drama. From the teaser, Sajal's character looks different from what I have seen of her and I think it's great.

— 𝐤𝐞𝐧𝐳 ✿ (@sprinkleswind) September 24, 2021
THEIR CHEMISTRY UFFFF#SAJAL_RETURNS #SajalAly #IshqeLaa pic.twitter.com/mvW3TL2Tyx

— MIR BOY'S BIRTHDAY MONTH💗🥳 (@SahadLit) September 24, 2021