Dove's Recent Campaign Encourage Women To 'Keep The Grey'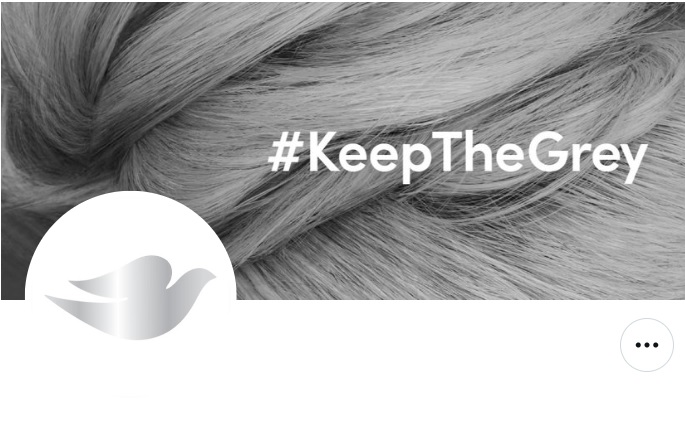 Dove, a personal beauty brand, is making waves in the beauty industry because of their latest campaign. The greying of hair is a natural process however, it impacts women more than we could imagine. Ageism is rampant across all industries and a recent fiasco in Canada has prompted Dove to speak about it. Here's what's going on:
The company's #KeepTheGrey campaign doesn't specifically mention Lisa LaFlamme, but it comes after the Globe and Mail reported that management at CTV news questioned LaFlamme's decision to stop colouring her hair.
According to the report, CTV News Vice President Michael Melling asked who had approved the decision to "let Lisa's hair go grey."
LaFlamme was relieved of her duties last week after 35 years with the company. And while there's no evidence that her hair colour was a factor in her dismissal, it has brought the topic of ageism in the workplace to light.
A Dove Canada tweet states: "Age is beautiful. Women should be able to do it on their own terms, without any consequences."
A video attached to the tweet adds that "Women with grey hair are being edged out of the workplace."
Age is beautiful. Women should be able to do it on their own terms, without any consequences ??‍???‍?Dove is donating $100,000 to Catalyst, a Canadian organization helping build inclusive workplaces for all women. Go grey with us, turn your profile picture greyscale and #KeepTheGrey pic.twitter.com/SW5X93r4Qj

— Dove Canada (@DoveCanada) August 21, 2022
How Is It Being Rolled Out?
Dove has started making its profile images grayscale. Their brand campaign hashtag is "#KeepTheGrey!" It is especially pushing Canadians (where the campaign is being rolled out) to "go grey" with the brand. Dove has also changed the color of its logo. It has switched from the signature golden shade to a single monochromatic grey.
But Dove's efforts go way beyond that. They have made a significant $100,000 donation to Catalyst, a Canadian non-profit organization. The organization aims to create inclusive workplaces for all women and is supporting the 'Go Grey' movement.
Stay tuned to Brand Voice for latest news and updates!