Documentary About Masjid Al Haram to Finally Premiere in Pakistan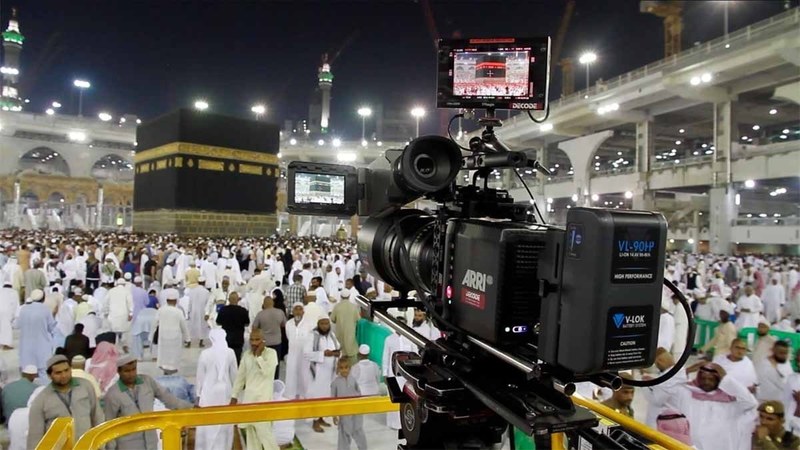 A feature length documentary film that captures the life in Haram in Makkah was released in cinemas nationwide on the first of Ramazan.
With its world premiere at the Dubai International Film Festival One Day In The Haram, it is being seen as the most successful Islamic documentary film ever.
The documentary which has been directed by British-Pakistan filmmaker Abrar Hussain with a budget of Rs50 million, is an extraordinary story of the revered Haram. It was for the first time in history that the Saudi government allowed a film crew full access to the inner workings of the Haram.
Director Hussain had spent over a year researching different aspects of the Haram in order to bring to the worldwide audience its most complete and compelling vision. It also features information and never-seen-before footage.
The film has been screened in multiple countries, including the UK, the US, Australia and Canada as well as Islamic countries like Saudi Arabia, Indonesia, Turkey, Malaysia and the UAE. In the UK, the film was also premiered at the House of Lords, the first Islamic film to ever screen at the British upper house of Parliament.
The award-winning director has said: "It is a great honour to be able to share this important film with the audiences in Pakistan, especially at this spiritual time of Ramazan. Being of Pakistani heritage myself, it really is a privilege to be able to showcase this film in my home country."
Hussain is also currently working on his next feature film project which is about Masjid Al-Aqsa in Jerusalem. It is scheduled to release worldwide in September.