'Disgusting Way Of Celebrating' – Shoaib Akhtar Reacts To Australian Shoey Celebration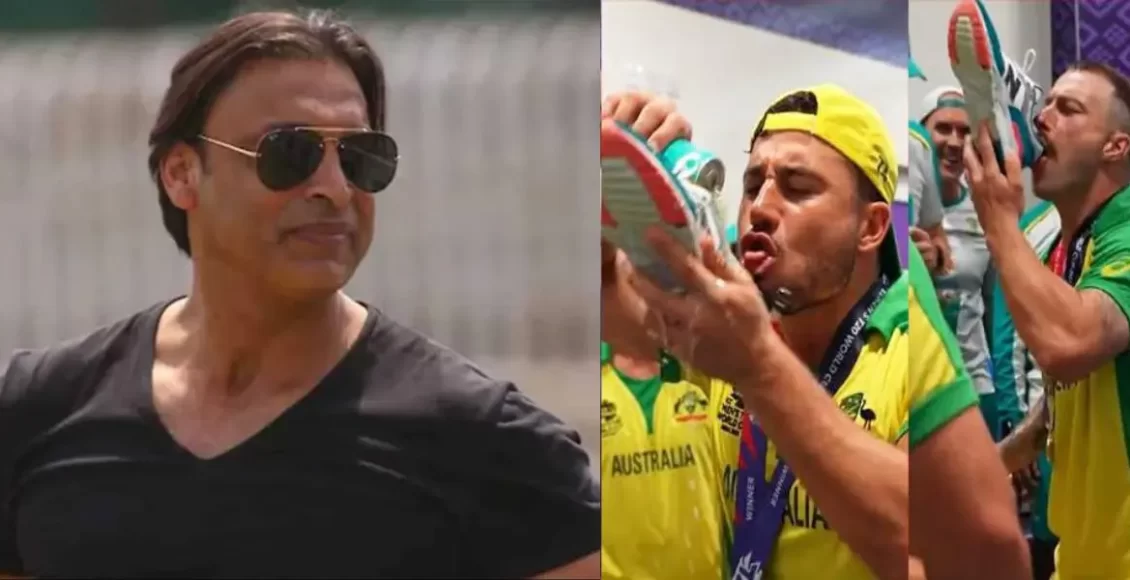 T20 World Cup is finished, but the discussion is still on and it's getting exciting too. The outstanding performance by Australia that made them T20 World Cup Champions also led them towards the viral world for their unique style of celebration as well.
Yesterday Australian locker room celebration video went viral as the players were enjoying their winning moment. But one thing captured the attention of the Pakistani audience and especially the Rawalpindi Express Shoaib Akhtar reacted as well.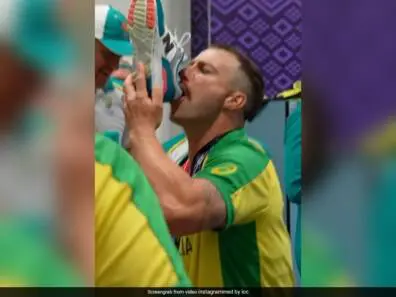 Source: NDTV
That's Mathew Wade and Marcus Stoinis's Shoey celebration which is internationally famous considered as one of the ways to enjoy winning.
It's true for the Pakistani audience, it's uncultured and disgusting to drink something from your shoe. But for them, it's the moment to celebrate.
Before heading towards the reactions, let's look at the Shoey celebration culture and aware our people of it.
Mathew Wade and Marcus Stoinis Shoey Celebration – Understand it
Those who don't know about this particular celebration must know that it's one of the trendiest celebrations in Australia. Australian Formula One driver Daniel Riccardo made it popular after he won the German Grand Prix back in 2016.
Once he did, he kept involving others in the celebration even the celebrities too which made this celebration even more popular in the world.
It involves a player who pours their champagne or any beverage after pouring it in a shoe. The shoey celebration happened last year again when Daniel won the podium and did shoey with F1 legend Lewis Hamilton.
Shoaib Akhtar's reaction to the Australian Shoey celebration
Shoaib Akhtar who don't hold his feelings and views when he wants to criticize anything. That's what he did when Mathew Wade and Stoinis did the shoey celebration after beating New Zealand in the T20 WC Final.
He wrote, "A little disgusting way of celebrating, no?"
Everyone has the right to express their views on anything, but for the Australian audience and players it's their traditional celebration and most importantly it's in their culture.