Digital PR – 5 Ways to Maximize its Benefits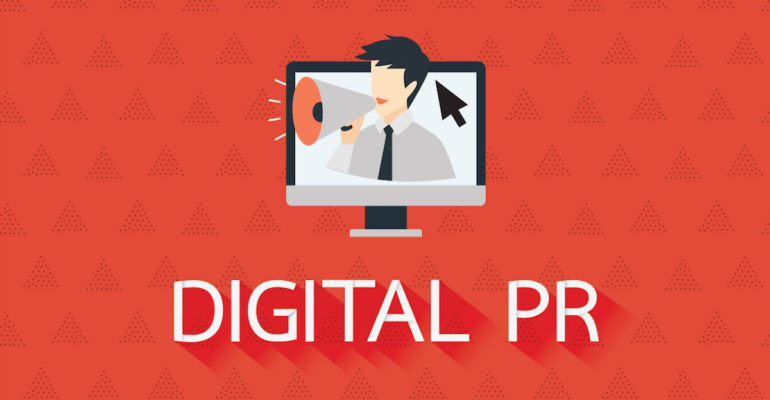 Public Relations has evolved drastically over the past decade and the rise of digital media has paved a way for a new world of digital PR. With this change, the rules and tools for the PR game have changed as well. PR has matured as an industry globally and agencies and brands within Pakistan need to follow the lead. 
It can be understood with considerable clarity that the goals of traditional and digital PR are the same essentially, however, the tools differ. Historically, traditional PR has always depended upon earned media stories in platforms like TV, radio, print to create branded content. Digital PR, on the other hand, depends upon digital media platforms such as Instagram, Facebook and Youtube – outlets that entail high domain authority that allows brands to push content with established links to a product website. Then, how does one take advantage of these continuous changes?
Listed below are some quick tips on how businesses can explore and leverage new opportunities that arise with the evolution of digital PR.
Visuals is the key
In traditional PR, good content meant press worthy writing and a well-researched op-ed. However, today digital PR revolves around getting the eyeballs rolling towards content that pleases one's aesthetics. Therefore,storytelling techniques with greater visual impact has become more powerful than persuasive writing. 
2. Master new tools
The olden and golden days of lengthy press releases are gone. To break a story through a single tweet or even Facebook Live is the way to capture the attention of the common man. Now, we have more refined tools and means of sharing news with an exclusive digital journalist. 
3. Customer Focus
Understand who your target audience is, define who you want to communicate with about your product or service and adopt your strategies accordingly. Once customers are categorized, agencies and brands can develop customer focused content or 'viral' content that can engage consumers in an instant. This again, requires appropriate storytelling skills to push the message across relevant audience.
4. Collaborations with digital influencers
A digital influencer is known as someone who has established a level of credibility among large audiences on social media. Thus, he/she has the potential to persuade others which is achieved owing to their authenticity and reach. Many agencies and brands within Pakistan have lately begun to acknowledge this change and actively collaborate with micro-influencers on Instagram. This approach, again, essentially helps establish more meaningful relationships with the followers without putting a strain on your budget. 
5. Understand the numbers
Since its inception, digital media platforms have evolved to an extent that everything is measurable. Today, PR outcomes can be evaluated based on data quantified through SEO techniques, traffic on the web and numbers associated with reach and engagement. All of this ultimately can help improve business outcomes.