Designer Tabassum Mughal Lands In Hot Waters For Copying International Brands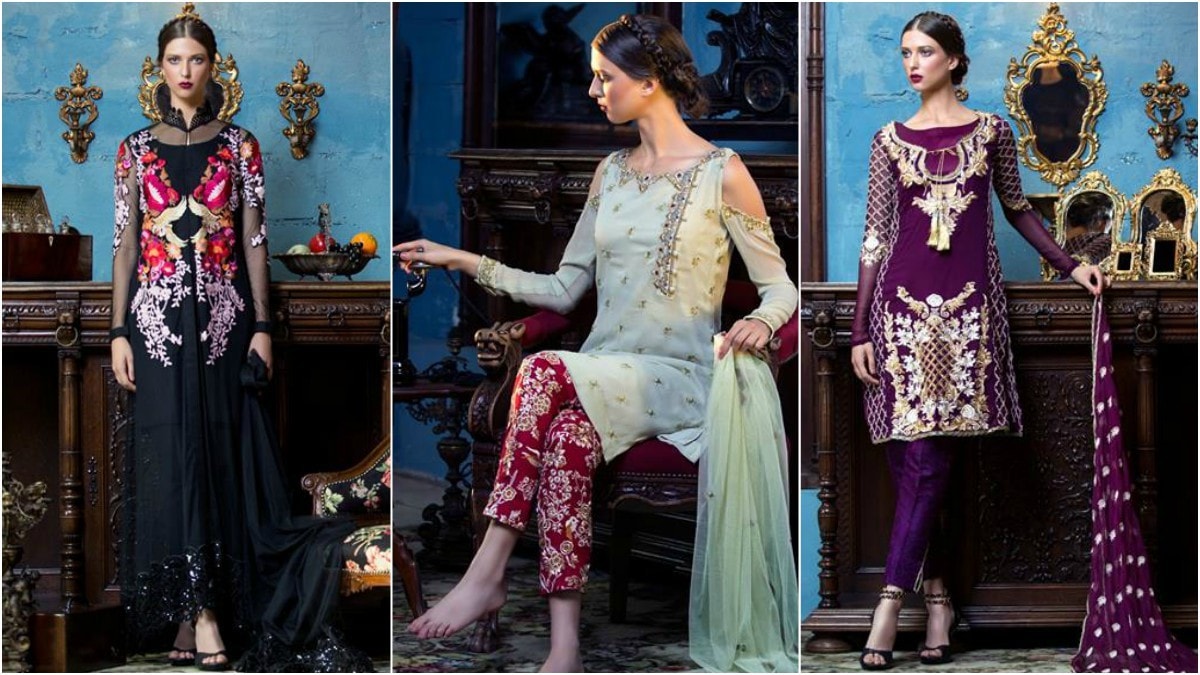 Tabassum Mughal, a Pakistani designer, is known for her amazing clothing line. She is known all over the entertainment industry with her clothes being worn by celebrities as well. However, it has come to people's attention that there might be a possibility of her plagiarizing the fashion lines of international brands.
Zimmermann & Tabassum
Fashion Label attributed to the Australian designer of the same name featured its spring collection in 2020. Look closely at the design of the bodice and trouser in the image below.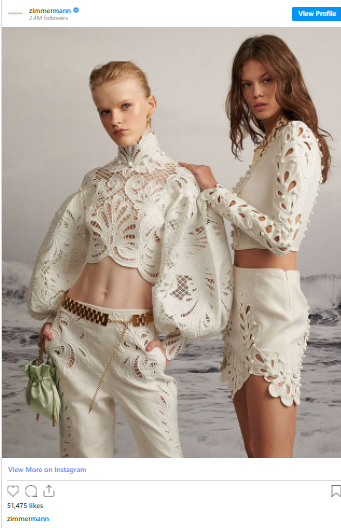 In her Tabassum Mughal Luxury Collection '21, you will find the models donning a dress replicating Zimmermann's design. It is not a bodice anymore rather a kurta, and neither is see-through. The model wears it with a trousers.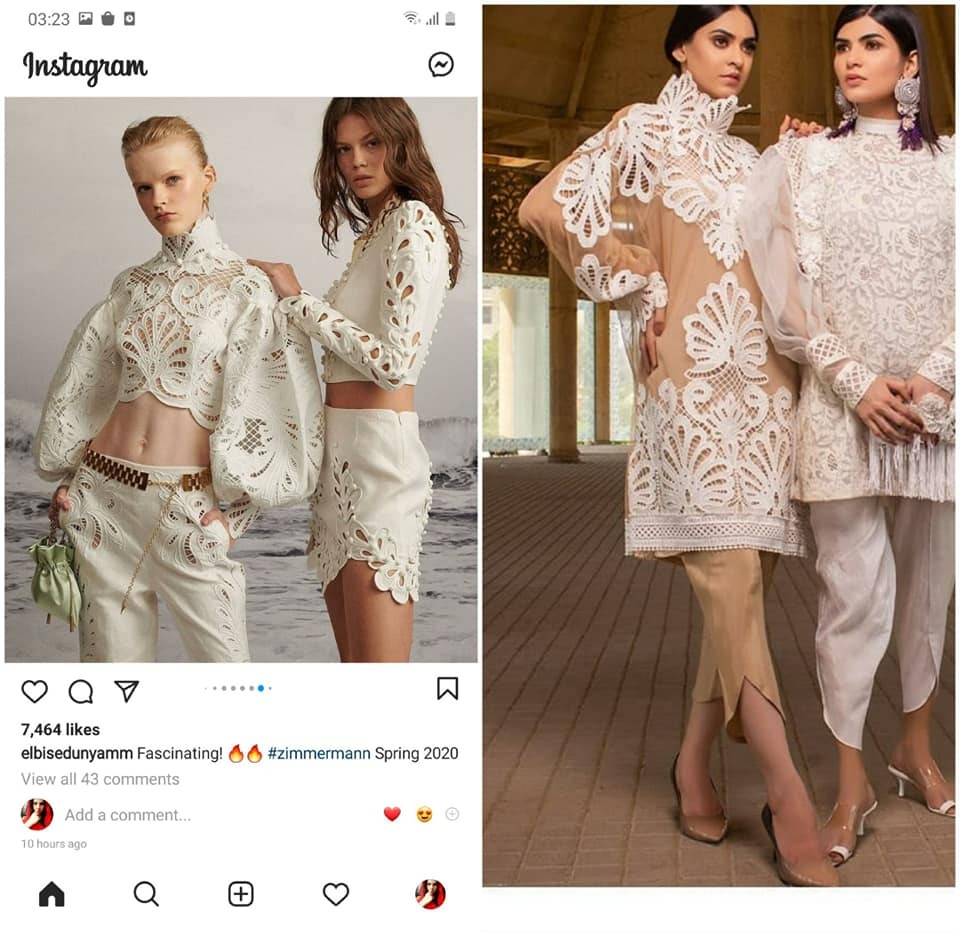 It makes one genuinely wonder if the designers here are capable of coming up with novel ideas or not. Anyway, if it was a one-time thing, one would consider letting it go. But it seems that Tabassum Mughal has made it the go-to thing; copying international brands.
Dolce And Gabbana & Tabassum Mughal
In the image below, on the right, you can see a dress by Tabassum Mughal. The lace around the collar is probably our national lace by now. Anyway, as you can see the dress on the right is very similar to the dress on the left. The latter, however, is not by Tabassum but by an Italian designer, Dolce & Gabbana. Tabassum presents to you yet another form of cultural appropriation.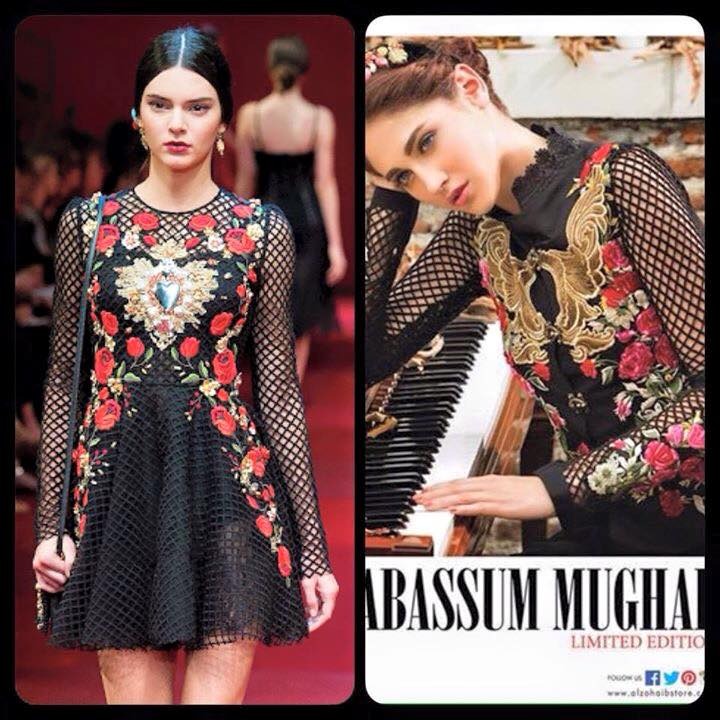 Fashion in Pakistan is an increasingly clustered market and there's a customer-base for the gamechanger as well as the retail-centric, the unique as well as the generic.
In the long haul, though, it is bona fide designer wear that is remembered and stays in the business while many others fade into the shadows.