Crash in Tour de France caused by a spectator!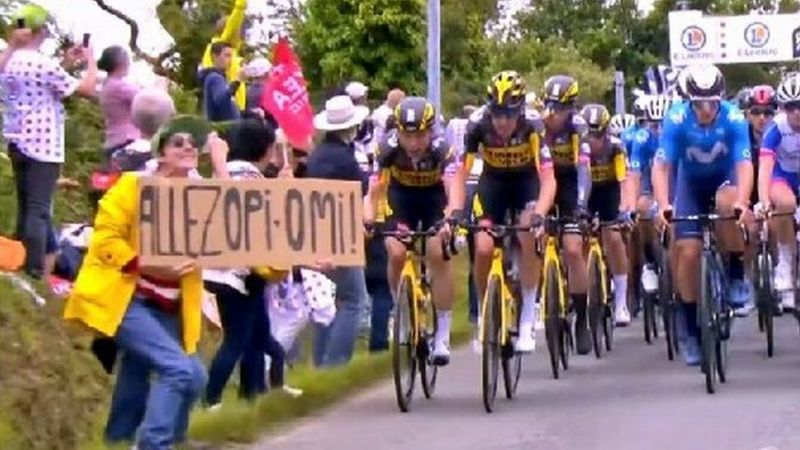 The annual men's multiple stage bicycle race "Tour de France" was recently disrupted by a spectator causing a major crash. The competition, which was being conducted in France, as per tradition is conducted in every July, and passes through various towns and cities. It consists of a 21-day long segments over a period of 23 days, covering 3500 kilometers, with 20-22 teams participating, each with 8 riders. The route changes every years, yet certain passing points stay the same such as passing through the mountain ranges of Pyrenees and Alps and finishing on the Champs-Elysees in Paris.
The Tour de France 2021 was majorly disrupted by a massive crash caused by a spectator standing on the roadside, the video of which has gone viral. The woman stepped in the racing track with a cardboard sign for the broadcasters to see, which hit one of the riders causing a domino effect of crashes amongst the riders. Many cyclists were tangled on the road which held the race for several minutes. The woman immediately fled the scene after the crash.
The authorities are now searching for the woman, to file a criminal negligence lawsuit against her. Many riders, journalists have gone on social media to condemn the carelessness and sheer stupidity of the spectator.
Here is the video of the crash.