Cosmetics Brand Swiss Miss Revamps Its Brand Image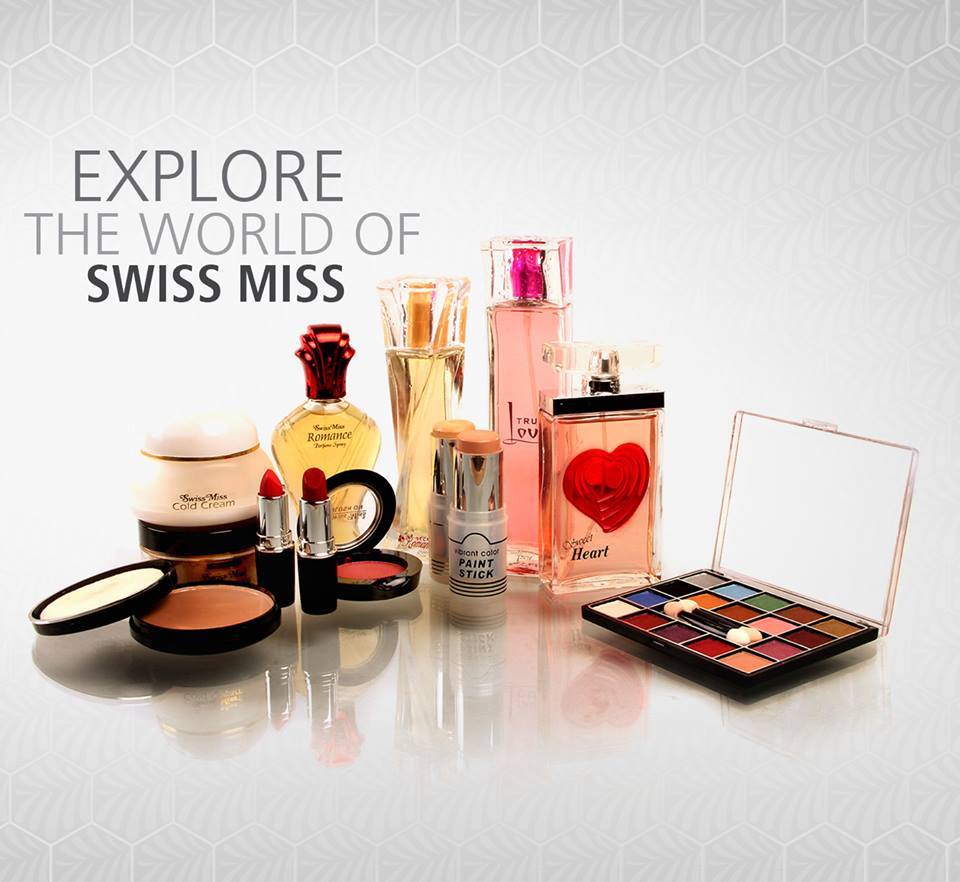 Popular cosmetics brand Swiss Miss has revamped its image through its communication which is now more contemporary and increased emphasis on digital.
"Swiss Miss has been a well-known brand since the seventies. Unfortunately, due to several internal issues and management gaps, the brand lost market share. Globe Cosmetics took over the marketing and distribution functions in 2002," says Mahnoor Idrees Allawala, Director, Product Development, Swiss Miss. Before that, these functions were carried out by Consumer Products (the company which owns Swiss Miss) and according to Allawala, "a lot of effort has been put in for its revival."
Swiss Miss offers a vanity of fragrances, mascaras, nail polishes as well as different formulations of foundations, lipsticks, and eyeliners. The products are available on the brand's website and on online retail platforms, such as Cosmetics World, Daraz and Saloni, as well as in retail stores.
Although the revamped brand is hoping to become a success story, Swiss Miss has had to tackle the issue of being perceived as an 'aunty brand'. This is nothing new, as most legacy brands with at least 30+ years of history, anywhere in the world, can slip into the dated category.
the team is "working on creating an entire department dedicated to social media and digital platforms. Our new marketing campaign will kick off in 2021 with an additional focus on all digital platforms."
With many bloggers raving about Swiss Miss Lipsticks and their value for money on YouTube and Instagram, it seems the new strategy has managed to carve a niche in a heavily cluttered market. The message is simple: top-quality products at the most affordable price and according to Allawala, they are affordable for everyone, across all socio-economic classes. "We aim to project the image of a modern brand – a brand fit for today."
Unfortunately local makeup brands have to wrestle with international cosmetic giants for shelf space. "Our biggest challenge is increasing our presence in the market. With so much competition but limited shelf space, the challenge is to gain a presence on the shelf and then create enough presence to attract the customers."
Despite these limitations, Swiss Miss has evolved from a vintage brand to a trendy, new-age makeup and fragrance line for women. The brand had a couple of new launches in the pipeline which they were supposed to roll out in 2018 but did not for various reasons. However, Swiss Miss is ready to launch a major product development programme in 2021.