Comedian Junaid Akram Accused Of Sexual Harassment, Denies Accusations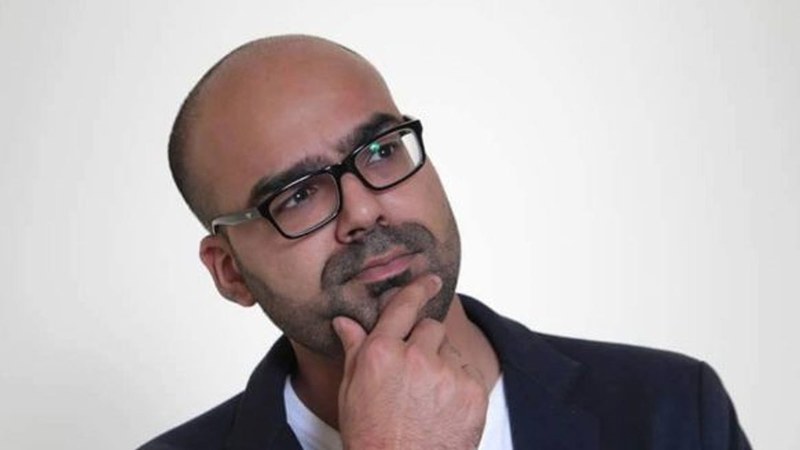 Junaid Akram is  a Pakistan based comedian and YouTuber, a personiality that everyone loves to hate. According to the social media outburst, Junaid Akram has been accused of sexual harassment.
Media outlets have named him, after Twitter was flooded with cryptic tweets which lead people to guess who the accused is.
Rabia Annum, of Geo News, had initially tweeted a thread about the issue which went viral.
So Several Young Girls are speaking out against the Sexual harassment attempts by a Known Social media Guy and a Comedian. He not only lied to a dozen girls but now also pressurising them to stay quiet. Some of the girls have reached out to me for help.
Kya karna chahye?

— Rabia Anum Obaid (@RabiaAnumm) October 9, 2018
Adding to this. Almost every girl has proofs against him but they are too scared to go public because "Log Kya kahengay"

— Rabia Anum Obaid (@RabiaAnumm) October 9, 2018
Thanku every1 for the suggestions. To all those asking me to name n shame the person,It was the easiest thing for me to Name & leave the rest to ppl's imagination, BUT I wanted to really Help the girls & to provide them with a solution and Im doing my part wd full responsibility

— Rabia Anum Obaid (@RabiaAnumm) October 10, 2018
Social Media Justice that doesn't ever help the victims would be the last thing I would want in this very sensitive matter.
Victims reached out to me before n after my tweet hav been sent to Proper Platforms who are working with the Proofs and evidences provided by girls.

— Rabia Anum Obaid (@RabiaAnumm) October 10, 2018
Meanwhile I would request the Guessing games on the post as it might be very disturbing for the people who are not involved but being tagged here for fun. Please avoid doing that and pray that the girls get justice so we can help ending this toxic environment for our daughters.

— Rabia Anum Obaid (@RabiaAnumm) October 10, 2018
According to sources, Junaid's name has been on the top of the list. Here's what is being said on Twitter
She is talking about Junaid Akram. About time we name and shame people, parosi mulk se kuch seekh len hum yahan. https://t.co/E3ZZlbmlrZ

— Sidra Aziz (@NamkeenJalebi) October 9, 2018
Someone out Junaid Akram pls. Pretty sure he messages a lot of girls and is an A-grade fuckboy.

— venus as a boy (@cantcreative) October 8, 2018
Help them! Give them a platform. Connect them with a lawyer. Use your resources, connections and position to support them in getting justice.

— Nida Kirmani (@NidaKirmani) October 9, 2018
You must name him and put it out there. Look what happened in India in the past few days. Numbers have powers. #timesup for bad behaviour.

— Alia Chughtai (@AliaChughtai) October 9, 2018
Yes it is necessary to name such perverts so that everyone should know their real face. But won't that lead to mob justice. Do we want mob justice in Pakistan. Name them so that public should know & file the case so that state can punish him accordingly.

— Farhan Mujeeb (@farhanmujeebk) October 9, 2018
Junaid, however, has declined all allegations of harassment against him. And has tried to clarify his name by saying:
"It has been naturally very distressing to see these unfortunate allegations arising, especially in light of the fact that they are utterly untrue. However, I have no control over what people say on the social media. Nonetheless, I am consulting with appropriate professionals as to what legal options I have available to me to protect my name, and rest assured, I will pursue them to the best of my ability until it's logical conclusion."
(This is a developing story)