Ali Zafar's Tweet Goes Viral After PSL Releases Official Anthem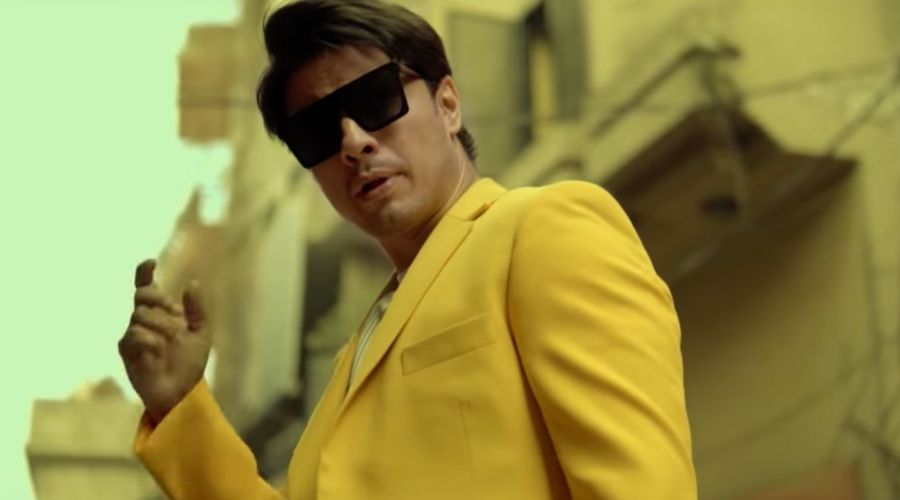 The official anthem of Pakistan Super League (PSL) 2021 "Grove Meera" has been released.
After listening to the new anthem of the PSL 6 fans left in grieve again like last year's PSL anthem. Fans started missing Ali Zafar "Bhai" yet again who has sung the memorable song of the PSL first and the second edition.
Twitter goes bang as the song was released and the #psl6anthem became a top trend with fans showing their criticism over the new anthem of PSL 6 by the new PCB management for the second year in a row.
The fans started calling Ali Zafar once again to release another PSL anthem for them.
Check Out His Tweet
Ab kya ker diya mein ne?

— Ali Zafar (@AliZafarsays) February 6, 2021
Last year's PSL 5 anthem which was sung by Arif Lohar, Asim Azhar, and Ali Azmat was also heavily criticized by the fans and, Ali Zafar made a new anthem for their fans "Mela Loot Liya" which went viral all over the world.
This year's PSL 6 anthem was recorded in the voices of Naseebo Lal, Aima Baig, and Young Stunners.
Here are the reactions of the fans:
Yup , I missed @AliZafarsays after watching the psl 2021anthem ??
Plzz yaar tum hi kuxh kroo ??#psl6anthem

— علی اکبر ? (@im_aliakbar8) February 6, 2021
Somebody please get Ali Zafar back! We just can't deal with such weird anthems every single year!
No matter what Ali Zafar 's version of PSL anthems will always remain THE BEST !

Bhaee kahan hain aap !???@AliZafarsays#Alizafar – #PSL6 – #psl6anthem – #GrooveMera

— ɴɪᴍʀᴀ ᴋʜᴀɴ ? (@NimraKhan104) February 6, 2021
@TheRealPCBMedia
Why why why ?????
Missing @AliZafarsays#psl6anthem

— Faryal Usmani (@FaryalUsmani10) February 6, 2021
What do our readers think about the new anthem for PSL 6? Do share your thoughts in the comments section below.