7 Relief Organizations Helping People Affected by Floods in Balochistan
The province is one of the most impacted regions in the country with many people displaced.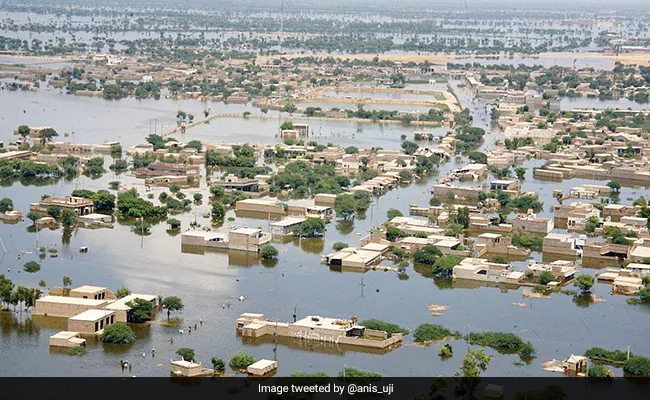 This year's monsoon spell has wreaked havoc across Pakistan.
Some areas have been impacted more than others. Balochistan has suffered a lot due to heavy rain and floods that have inundated several villages and claimed approximately 225 lives and damaged over 26,000 homes, according to PDMA Balochistan. The full extent of the devastation is still unknown.
There are several ways to help and we've compiled a list of seven organisations you can reach out to in order to contribute to the flood relief efforts in the province.
1. Edhi Foundation's Flood Relief Campaign
Edhi Foundation Pakistan flood relief teams are on ground in all flood affected areas across Pakistan and have been rescuing people, providing relief including cooked food, dry ration packs, tarpaulin sheets, medical aid and other non-food essential items.
Countless families, women and children are left with nothing but hope, and are in desperate need of cooked food, dry ration packs, tents and medical aid.
You can donate here.
2. Balochistan Youth Action Committee
The organisation is committed to help a "vulnerable" Balochistan in these challenging times. Here is how you can help. A list of urgent supplies has been included for donations.
Hi, many are asking how can you support BYAC in the flood relief drives.

Here is how:

1- Send in-kind donations to our centres.

2- Monetary support
3- Amplify our voices
4- Volunteer with us and visit those areas @BanariMengal @sikanderbizenjo @Khalidismaill pic.twitter.com/E7DvURUvYj

— Balochistan Youth Action Committee (@BYACBalochistan) August 23, 2022
3. Government of Balochistan's Flood Relief and Rehabilitation Fund
According to the instructions of Balochistan Chief Minister Abdul Quddus Bizenjo, a fund has been created for those affected by the flood. Donations can be made to any branch or office of the State Bank of Pakistan and the National Bank of Pakistan.
وزیراعلی بلوچستان میر عبدالقدوس بزنجو کی ہدایت پر سیلاب متاثرین کیلئے امدادی فنڈ قائم pic.twitter.com/zWqyVjBSBI

— Govt. of Balochistan (@dpr_gob) August 21, 2022
4. HANDS Pakistan
HANDS is an NGO which has been working for "a healthy, educated and prosperous Pakistan" for the last 42 years. They are extending a hand to those impacted by the flood and don't even have the basic necessities at the moment.
You can donate here to help:
The people of Balochistan are severely affected by the flood and need your support for basic necessities.

Donate now to help us provide relief to Balochistan
For Bank Transfer:
HBL Donation A/C #:00380061386503
Bank Islami Donation A/C #:111100073900202 pic.twitter.com/oOpf7SAyNA

— HANDS (@HANDSPakistan) July 28, 2022
5. Alkhidmat Foundation Pakistan
Alkhidmat Foundation Pakistan is a non-profit organisation dedicated to humanitarian services since 1990. Alkhidmat workers and volunteers continue to work for the relief of affected people across Pakistan and worldwide. Their dedicated services include disaster management, health services, education, orphan care, clean water and other community services.
You can donate here to help:
????????? ????? ??????!??️
Throughout Pakistan, flooding's have caused 400+ deaths & many injuries.
There are families displaced & are looking forward to our support.
Join hands with @AlkhidmatOrg in this mission.
Donate now:?https://t.co/w2DWDtKRMr pic.twitter.com/6rUiKXnMg6

— Alkhidmat Foundation Pakistan (@AlkhidmatOrg) July 31, 2022
6. Women Democratic Front
Women Democratic Front and AAM are supporting the efforts to raise funds for the flood affectees across the country. Their work is focusing on the worst affected areas, in collaboration with local youth.
You can message them for their account details:
https://www.instagram.com/p/ChjUwHyM149/?utm_source=ig_embed&ig_rid=a1c1fc62-25c7-4831-a194-5550abcbfe07
7. Muslim Aid UK
Muslim Aid is an international NGO committed to improving the lives of others, regardless of their own faith and/or political persuasion. It has started its rapid need assessment in three flood-affected districts in Pakistan.
You can donate here to help:
Deadly floods in Balochistan and Sindh have killed more than 434 people and left scores injured.#MuslimAid has started its Rapid need Assessment in 3 Floods-affected districts.

Please donate generously to help save lives – https://t.co/abYfKagCIM. pic.twitter.com/EfpVCCuI8t

— Muslim Aid UK (@Muslim_Aid) August 12, 2022
Reach out and extend a helping hand to Pakistanis in need.