5G Is A Next Big Thing In Mobile Technology: Ericsson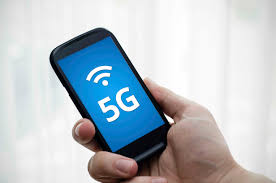 Everybody loves speedy internet, so it's no surprise that every major telecom in the world is working to make it even faster. Smartphones, watches, homes, and cars are increasingly requiring stable internet connections. In order to pipe in enough bandwidth for that precious wireless feed, we're going to need an entirely new form of wireless signal—that's where 5G comes in.
Next generation 5G mobile technology is seen as an innovation engine by executives in key industries, a report by Swedish communication technology firm Ericsson said on Tuesday.
Ericsson's report captured the opinions of more than 650 executives globally from the eight key industries most likely to be impacted by 5G — automotive, utilities, public safety, high-tech manufacturing, Internet/digital natives, healthcare, financial services and media/gaming.
A majority of these decision-makers depend on and actively invest in communications technology to help drive innovation, noted the report titled "Opportunities in 5G: The view from eight industries". Times Of India reported.
"With 5G, industries will have connectivity that is customized for their requirements and the agility to move quickly to meet customer needs and be innovative," said Rima Qureshi, chief strategy officer, Ericsson in a statement.
The financial services industry expects 5G to boost real-time mobile trading and high frequency trading.
A significant majority highlighted live personal 360 view broadcasting and fixed wireless broadband as additional developments expected from 5G. TOI Reported.